Interrupt Magazine
 is an online weekly experimental publication that features a new editor-in-chief ever 4-6 weeks. One physical publication a year is produced from the most popular issue of the previous year.
Role: Art Director, Designer, Project Manager, Associate Producer, Web Designer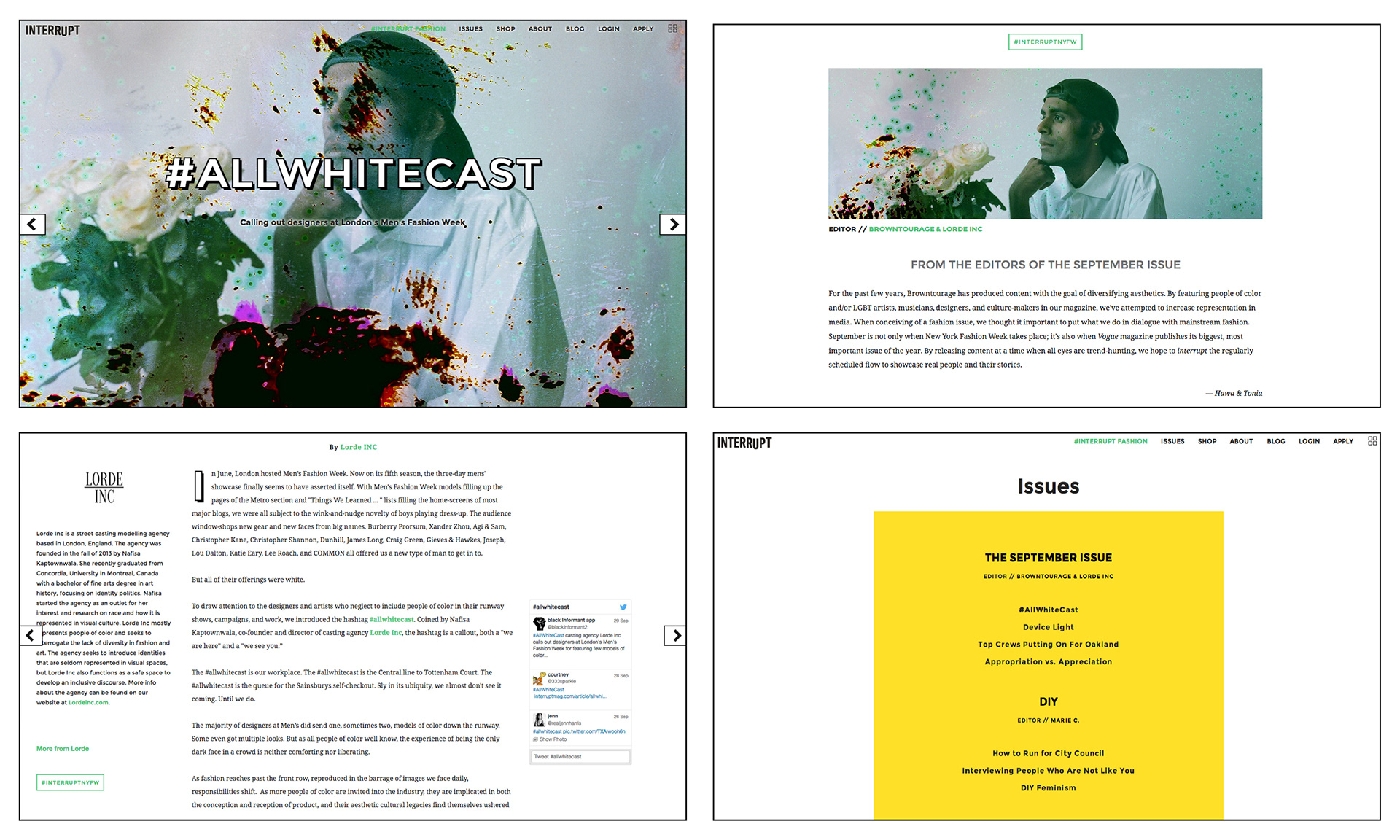 Interrupt vol. 1: Body Issue
Our concept was to mimic the everyday tabloids that point out the flaws of female celebrities. We wanted to give readers compelling, positive, & rich narratives of all ages and sizes. Only 1000 issues in print. Book is available for purchase
here
.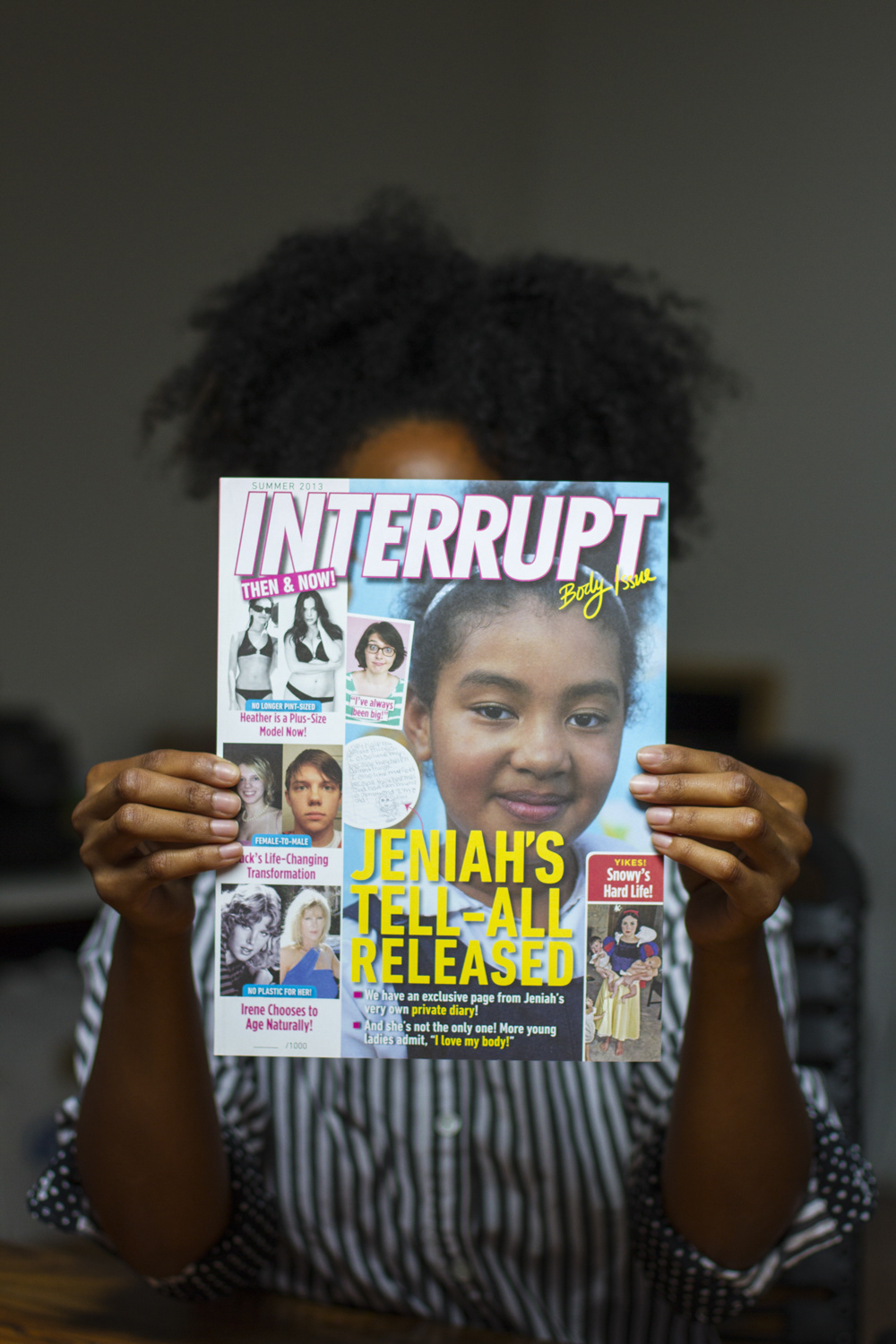 Interrupt vol. 2: I live for that!
A collection of the most popular stories from the LGBTQ*Love issue. Book available for purchase
here
.